We have been teaching online lessons since March 2020 to our students for Piano and Woodwind instruments, (Recorder, Clarinet, Flute and Saxophone).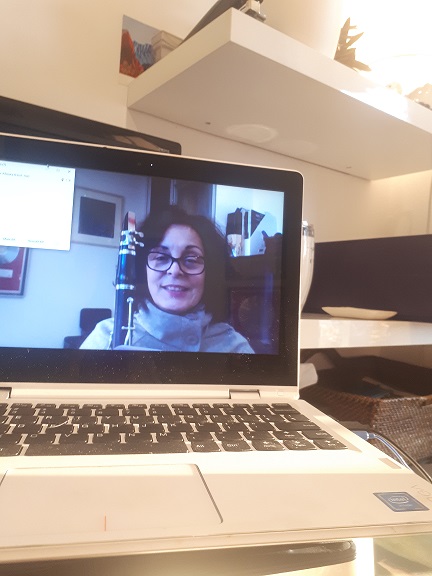 The platform that we use is Zoom. Over this time, we have seen students progress to their next music level grades as well as even pass exams with the Australian Music Examination Board, all while learning on zoom.

This is a great way to spend your time during lockdown to de-stress if you are an adult and also keeps children maintaining their routine of music practice during this time.
Are online lessons suitable for everyone?
We know through our experience that zoom works really well for students of all ages who have had previous in-studio lessons with their teacher and then move to the zoom platform for lessons due to lockdown restrictions.

Students who have only had one or two face to face lessons with their teacher are also able to adapt to the zoom platform for lessons very easily.

When it comes to absolute beginners, these students tend to shy away as they rely on the encouragement and direction that comes from in-studio lessons with their teacher. We find that the physical presence is vital at this very early stage. However, if there is some previous knowledge of the instrument, even from years gone by, zoom is still a great way to learn even at this early level of coming back to an instrument.
Zoom is no obstacle for the teacher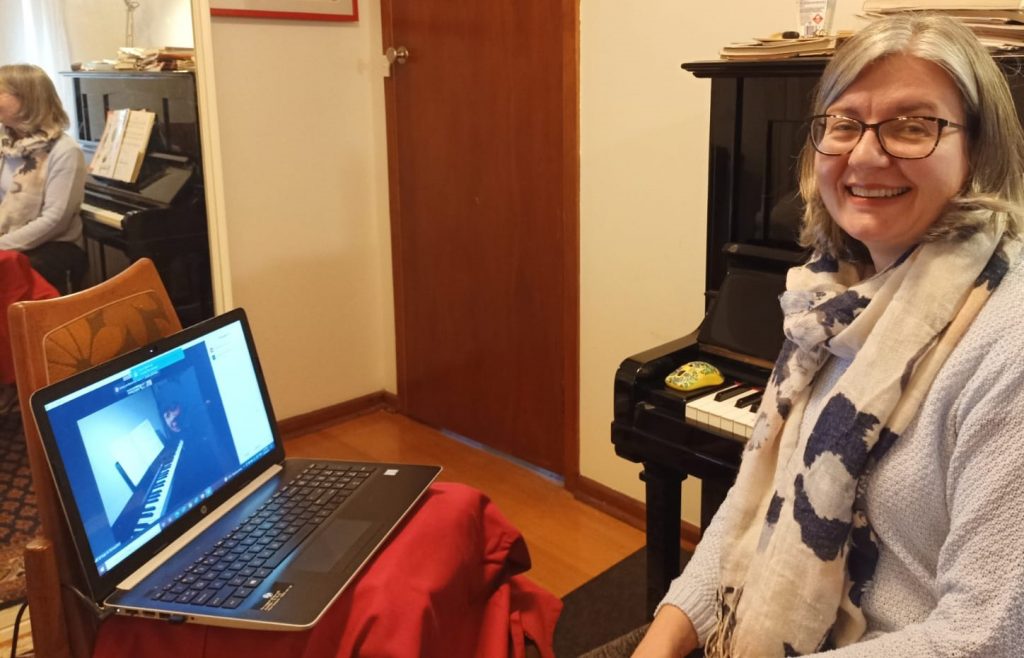 We are highly experienced, and first and foremost we rely on our ears as music teachers, we hear everything, even on zoom! We are able to get a bird's eye view of where we wish to focus our attention, this could be on the hands or on the student's posture or on some part of the instrument. This is how our students progress, through our vigilant attention to the student during the lesson. We have the training as university educated musicians to do this and the years of experience that goes with it.

We look forward to seeing you and assisting you with your musical journey!
Teachers
Stella Svetec, Master of Music in Piano from the Prague University
Leonie Khoury, Bachelor of Music from Sydney Conservatorium of Music; Consevatoire Hector Berlioz, Paris 75010 (Premiere Prix)